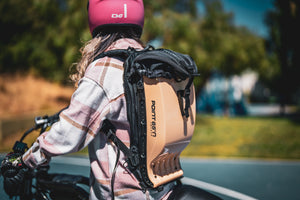 Unmatched Back Protection
A Customizable Beast
Longest Range Ever
Why Should I Buy an Electric Scooter or Unicycle?
Personal electric scooters and electric unicycles are the perfect solution for commuting or having fun. They're cheap to operate, so you'll save money compared to gas vehicles and public transportation. They are environmentally friendly, and cost less than a cup of coffee to be able to ride hundreds of miles. From tackling rough off-road conditions to commuting to work without sweating, Alien Rides will have the perfect vehicle for you.
Why buy from Alien Rides?
Shaping the PEV Landscape
We work closely with manufacturers and sellers to improve the PEV landscape. Supporting us means we can further support the causes you care about. A portion of our profits will be donated to various non-profits and local rider clubs. We hope to lobby to improve infrastructure for PEVs in the future.
Known For Quality
We only sell high quality products that we have confidence in. We sell products that last, and that we can support for years. After testing hundreds of PEVs for our YouTube channel, we know which products are going to be high quality, and which aren't. Which brings us to...
The Best Warranty
We stand behind our products with a best-in-class offering including 2 years of full warranty. Our warranty plan includes parts and labor reimbursement. No one else even comes close to caring about their customers as much as we do.
The best electric scooters, e-bikes, unicycles and motorcycles